Glycan-Attaching Enzyme Defines Colon Cancer
By Labmedica International staff writers
Posted on 08 Feb 2018
An enzyme that is absent in healthy colon tissue but abundant in colon cancer cells and this enzyme appears to drive the conversion of normal colon tissue into cancer by attaching sugar molecules, or glycans, to certain proteins in the cell.
A group of 20 enzymes have been studied that initiate the first step in a particular kind of glycan modification, called N-acetylgalactosamine (GalNAc)-type O-glycosylation, found on diverse proteins. These enzymes, called GalNAc transferases (GalNAc -Ts) are variously found in different amounts in different tissues, but their functions are poorly understood.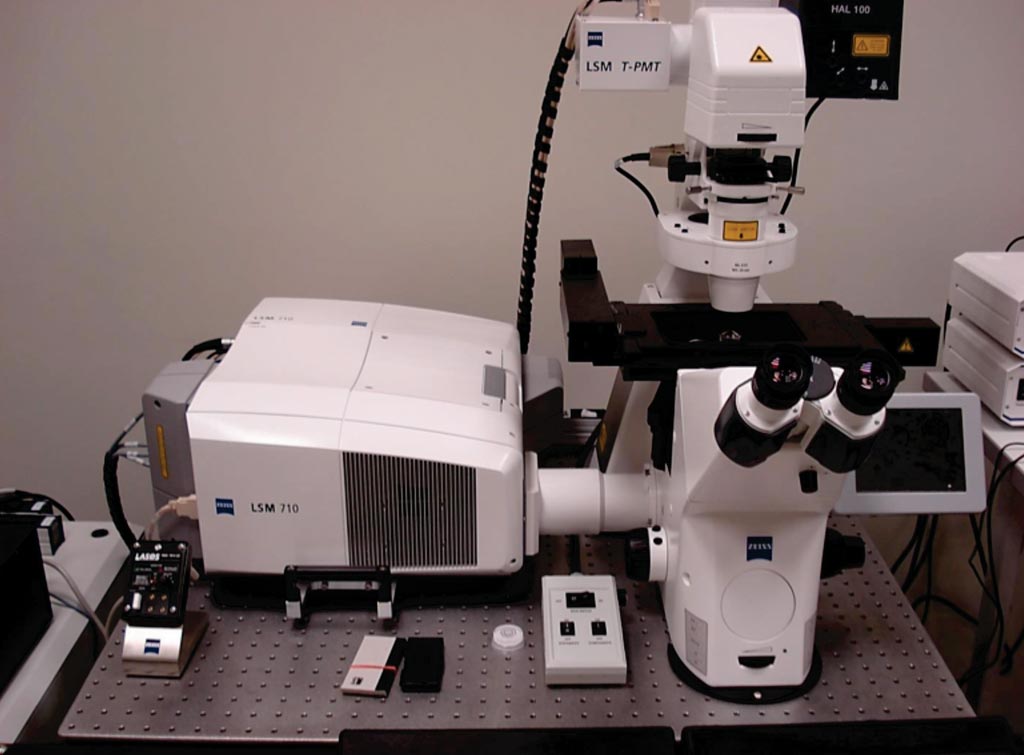 Biochemists at the University of Copenhagen (Denmark) obtained tissue microarrays from frozen tissue samples were from colorectal adenocarcinoma patients. Healthy control samples were evaluated from frozen multiple organ normal tissue array. The sections were fixed in cold 10% buffered neutral formalin for 15 minutes or in cold acetone for 10 minutes. Immunohistochemistry was performed and processed and fluorescence micrographs were obtained on a Leica wide-field fluorescence microscope or a LSM710 confocal microscope.
The team used the EASY-nLC 1000 UHPLC interfaced via nanoSpray Flex ion source to an LTQ-Orbitrap Velos Pro mass spectrometer to categorize the proteins that GalNAc-T6 acted on cancer cells. The team used CRISPR/Cas engineering of a colon cancer cell line with and without GalNAc-T6 to understand which proteins the enzyme helped attach sugars to, and what effect this had on the cells. They found that one of the GalNAc-Ts, called GalNAc-T6, was absent in healthy colon tissue but abundant in colon cancer cells. Understanding the role that sugar-modified (glycosylated) proteins play in healthy and cancerous cells is an emerging area of cancer biology that may lead to new therapies.
Hans H. Wandall, PhD, a professor and lead investigator, said, "When we look at the 3D growth of a cancer cell line that has GalNAc-T6, it can form tubular structures with formation of something that looks like colon cancer tissue. When we take out GalNAc-T6, then suddenly the tissue formation changes to look more like the crypt structures that you would find in a healthy colon." The study was published on January 26, 2018, in the Journal of Biological Chemistry.
Related Links:
University of Copenhagen

Latest Clinical Chemistry News
Other channels