New Biosensor Monitors Glucose in Tears and Sweat
By Labmedica International staff writers
Posted on 06 Feb 2018
The diagnosis and tracking medical conditions are often done by analyzing a sample of blood. The pain of pricking fingers or drawing blood, however, can deter people from vigilantly monitoring conditions such as diabetes that require regular checks.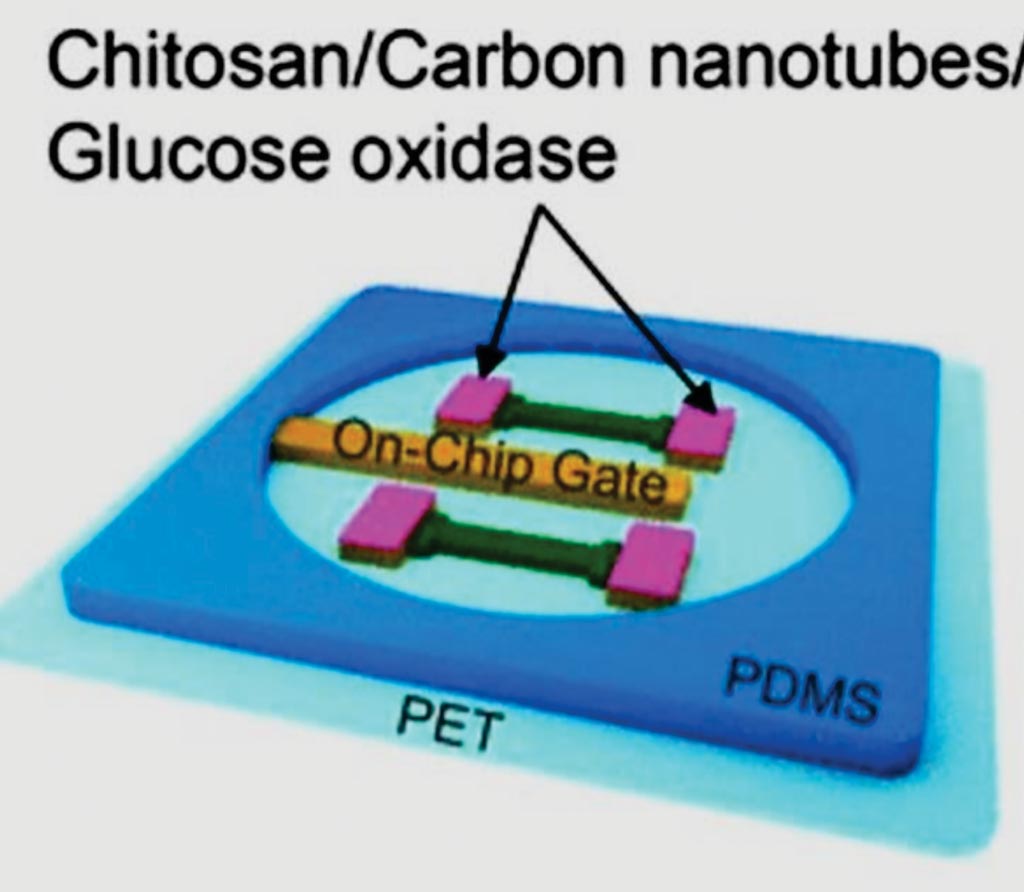 The use of wearable sensors are part of an increasingly digitized world. An ultra-thin, flexible sensor has been developed that could be incorporated into contact lenses or on the backs of watches for real-time glucose tracking.
Scientists at the University of Southern California (Los Angeles, CA, USA) and their colleagues created a biosensor using nanoribbons of indium oxide, an enzyme glucose oxidase, a natural chitosan film and single-walled carbon nanotubes. When glucose is present in a test sample, it interacts with the enzyme, setting off a short chain of reactions and ultimately creating an electrical signal.
Testing showed that the device could detect a range of glucose concentrations from 10 nanomolar to 1 millimolar, which is sensitive enough to cover typical glucose levels in sweat, saliva and tears in people with and without diabetes. Bending the film 100 times did not noticeably affect its performance. The shadow-mask-fabricated devices show good electrical performance with gate voltage applied using a gold side gate electrode and through an aqueous electrolyte.
The biosensor aims to track glucose levels through tears and sweat and could be incorporated into contact lenses or watches for real-time monitoring. The authors concluded that their high-performance indium oxide (In2O3) nanoribbon sensing platform has great potential to work as indispensable components for wearable healthcare electronics. The study was published on January 17, 2018, in the journal ACS Nano.
Latest Clinical Chemistry News
Other channels