New Guidelines Issued for Diabetes Testing
By Labmedica International staff writers
Posted on 30 Jan 2018
The American Diabetes Association (ADA) in its 2018 Standards of Medical Care in Diabetes is recommending continuous glucose monitoring (CGM) to all adults 18 and over who are not meeting glycemic targets, as well as screening high-risk youths for type 2 diabetes.
Two sections in this guidance, classification and diagnosis of diabetes and glycemic targets, specifically address the limitations of glycemic hemoglobin (A1C) measurements. A number of different factors can affect the results of this test, including assay interference, hemoglobin variants, and variations in red blood cell turnover rates, as well as age, pregnancy, and ethnicity.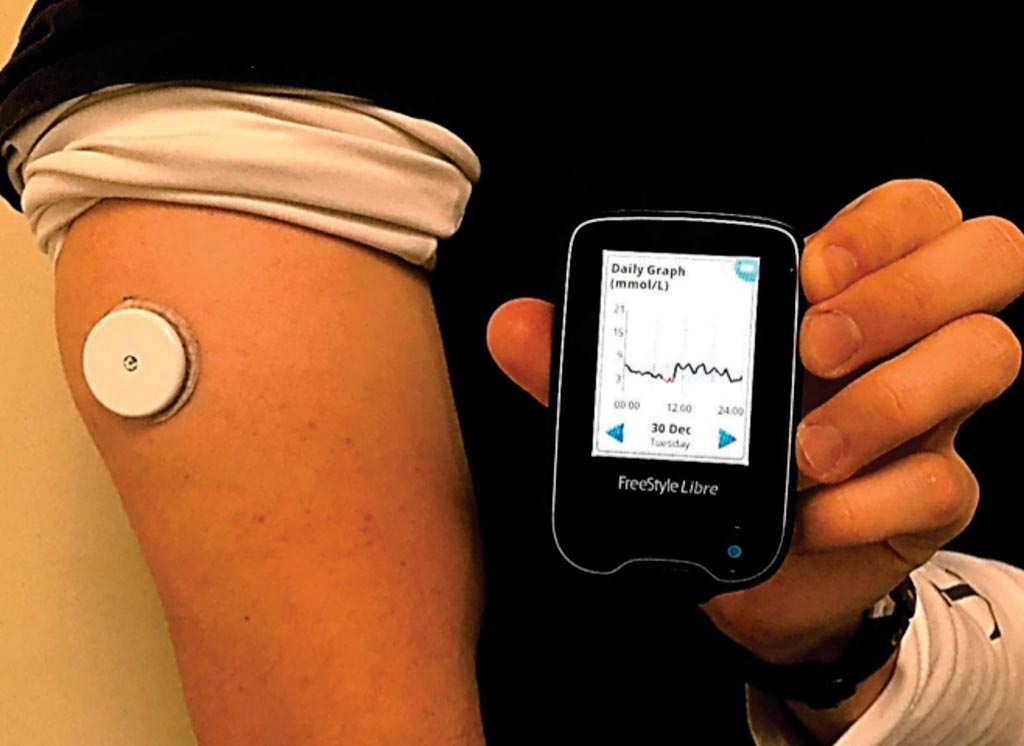 Scientists working with the ADA (Arlington, VA, USA) suggested that A1C testing take place just twice a year in patients who are successfully managing their diabetes, compared with those not meeting glycemic goals or who have experienced changes in their therapy. For these patients, A1C testing should take place quarterly. "Point-of-care testing for A1C provides the opportunity for more timely treatment changes," the scientists recommended.
ADA's 2018 update also refines screening recommendations for certain populations. As an example, the document recommends type 2 screening in children and adolescents younger than age 18 who qualify as overweight or obese with body mass index greater than the 85th percentile for age and sex, weight for height greater than the 85th percentile, or weight greater than 120% of ideal for height and one or more additional risk factor(s). The latter include: family history of type 2 diabetes in first or second degree relatives; any history of diabetes during a child's gestation; Native American, African American, Latino or Asian American Pacific Islander descent; and signs of insulin resistance or conditions associated with insulin resistance such as hypertension or dyslipidemia.
The 2018 standards also include language about new CGM technology, highlighting a newly approved "flash" CGM device (Abbott Diabetes Care, Alameda, CA, USA) for adults that provide on-demand glucose readings. ADA provided additional information about devices that no longer require confirmation from fingerstick testing to make treatment decisions. It also modified language to align with recent data showing that CGM helps improve glycemic control for adults with type 1 diabetes.
The guideline authors stated, "A study in adults with well-controlled type 1 diabetes found that flash CGM users spent less time in hypoglycemia than those using self-monitoring of blood glucose devices. However, due to significant differences between flash CGM and other CGM devices, more discussion is needed on outcomes and regarding specific recommendations." The guidelines were published in the January 2018 issue of the Standards of Medical Care in Diabetes.
Related Links:
ADA
Abbott Diabetes Care


Latest Clinical Chemistry News
Other channels