New Cholesterol Calculation May Avoid Fasting
By Labmedica International staff writers
Posted on 23 Jan 2018
In a direct comparison study, scientists have added to evidence that a newer method of calculating low-density lipoprotein-cholesterol levels in the blood is more accurate than the older method in people who did not fast before blood was drawn.
Recent recommendations favoring non-fasting lipid assessment may impact low-density lipoprotein-cholesterol (LDL-C) estimation. The novel method of LDL-C estimation (LDL-CN) uses a flexible approach to derive patient-specific triglyceride (TG) to very low-density lipoprotein-cholesterol ratios.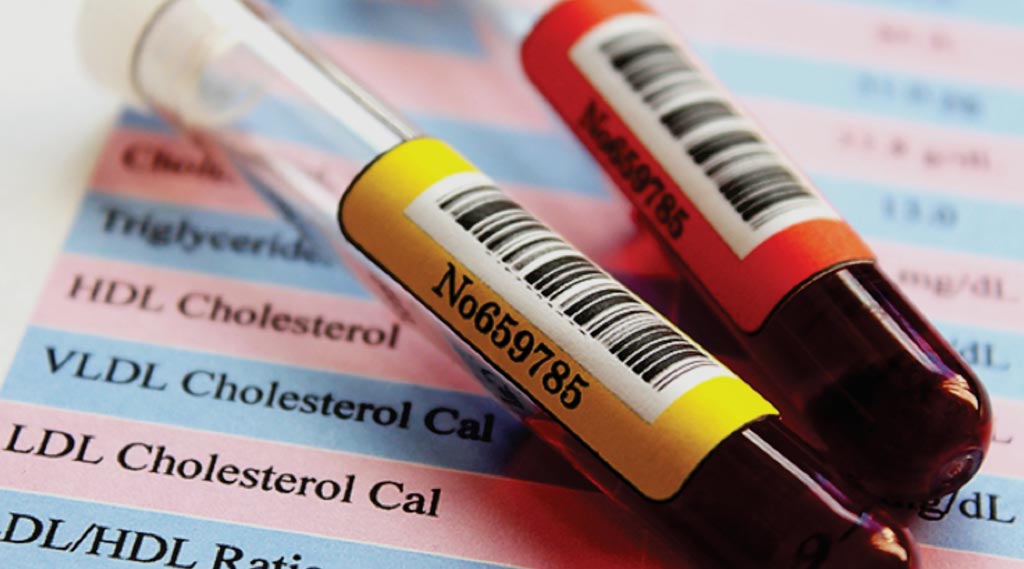 Blood lipid specialists and their colleagues at Johns Hopkins School of Medicine (Baltimore, MD, USA) used a USA cross-sectional sample of 1,545,634 patients (959,153 fasting ≥10-12 hours; 586,481 non-fasting) from the second harvest of the Very Large Database of Lipids study to assess for the first time the impact of fasting status on novel LDL-C accuracy. Rapid ultracentrifugation was used to directly measure LDL cholesterol content (LDL-CD). Accuracy was defined as the percentage of LDL-CD falling within the novel method of LDL-C estimation (LDL-CN) or the classical Friedewald method (LDL-CF) category by clinical cut-point. For low estimated LDL-C (<70 mg/dL), they evaluated accuracy by TG levels. The magnitude of absolute and percent differences between LDL-CD and estimated LDL-C (LDL-CN or LDL-CF) was stratified by LDL-C and TG categories.
The scientists reported that in both fasting and non-fasting samples, accuracy was higher with the novel method across all clinical LDL-C categories (range: 87-94%) compared to Friedewald estimation (range: 71-93%). Approximately 30% of the non-fasting participants had greater than 10 mg/dL inaccurate cholesterol measurements using the Friedewald method compared with only 3% error from the actual measured value with the new method. The investigators reported that the overall accuracy of LDL calculations decreased as levels of triglycerides increased, particularly when using the Friedewald method. For example, in 6,168 non-fasting participants with high triglycerides between 200 to 399 mg/dL, the accuracy of the calculation among those in the less than 70 mg/dL LDL range was 82% with the new method versus 37% using the Friedewald method.
Seth Shay Martin, MD, MHS, an Assistant Professor of Medicine and senior author of the study, said, "Although the new LDL calculation method is a bit more complex, the beauty is that it can be performed using information that is already collected in the blood sample for the standard lipid profile and automated in the lab's computer system to give a more accurate result. Since non-fasting samples are now accurate, it's more convenient for patients because they can come in anytime and don't need to return for a second appointment if they have eaten." The study was published on January 2, 2018, in the journal Circulation.
Related Links:
Johns Hopkins School of Medicine

Latest Clinical Chemistry News
Other channels