Wearable Tool Created for Monitoring Diabetes
By Labmedica International staff writers
Posted on 05 Jul 2017
A wearable diagnostic biosensor has been developed that can detect three interconnected compounds, cortisol, glucose and interleukin-6, in perspired sweat for up to a week without loss of signal integrity.
One factor that facilitated their device's progress was the use of room temperature ionic liquid (RTIL), a gel that serves to stabilize the microenvironment at the skin-cell surface so that a week's worth of hourly readings can be taken without the performance degrading over time.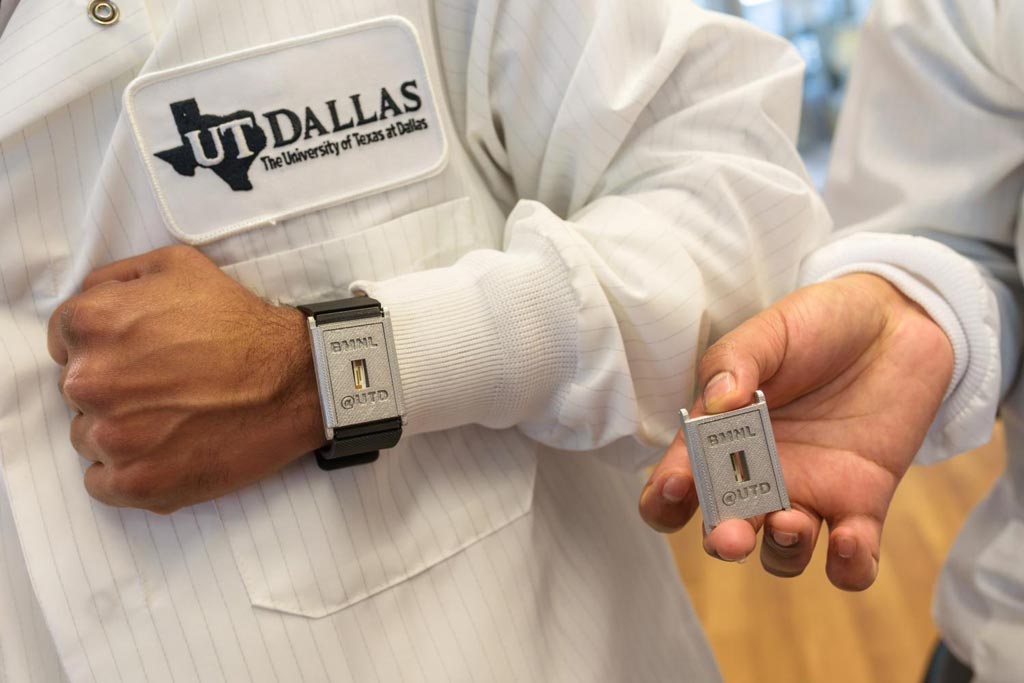 Scientists at the University of Texas at Dallas (Richardson, TX, USA) fabricated a sensor on a flexible nanoporous polyamide substrate with the electrodes and active region with the fluids wicked onto the immunoassay functionalized zinc oxide (ZnO). Infra–Red (IR) spectra were obtained using a Nicolet iS-50 Fourier transform infrared spectrometer Thermo Fisher Scientific equipped with deuterated triglycine sulfate (DTGS) detector and KBr beam splitter.
Temporal studies were performed using both infrared spectroscopic, dynamic light scattering, and impedimetric spectroscopy to demonstrate stability in detection of analytes, interleukin-6 (IL-6) and cortisol, from human sweat in RTILs. The team also determined that their biomarker measurements are reliable with a tiny amount of sweat, just 1 to 3 microliters, much less than the 25 to 50 previously believed necessary. The initial concept for a system level integration of these sensors was done in collaboration with EnLiSense LLC, a startup focused on enabling lifestyle based sensors and devices.
Shalini Prasad, PhD, a professor of Systems Biology Science and senior author of the study, said, "If a person has chronic stress, their cortisol levels increase, and their resulting insulin resistance will gradually drive their glucose levels out of the normal range. At that point, one could become pre-diabetic, which can progress to type 2 diabetes, and so on. If that happens, your body is under a state of inflammation, and this inflammatory marker, interleukin-6, will indicate that your organs are starting to be affected." The study was published online on May 16, 2017, in the journal Scientific Reports.
Related Links:
University of Texas at Dallas

Latest Clinical Chemistry News
Other channels