Urinary Volatiles Tested for Prostate Cancer Diagnosis
By Labmedica International staff writers
Posted on 21 Apr 2017
Early detection is one of the most important factors in helping men to survive prostate cancer, but the diagnosis is not straightforward. It usually relies on a combination of a digital rectal exam and a blood test to measure prostate-specific antigen (PSA) to help decide whether a biopsy should be done.
However, biopsies are expensive, uncomfortable, and carry the risk of infection. Unfortunately, thousands of men undergo the procedure, which involves inserting a needle into the prostate gland to remove pieces of tissue for analysis, only to discover that they do not require cancer treatment.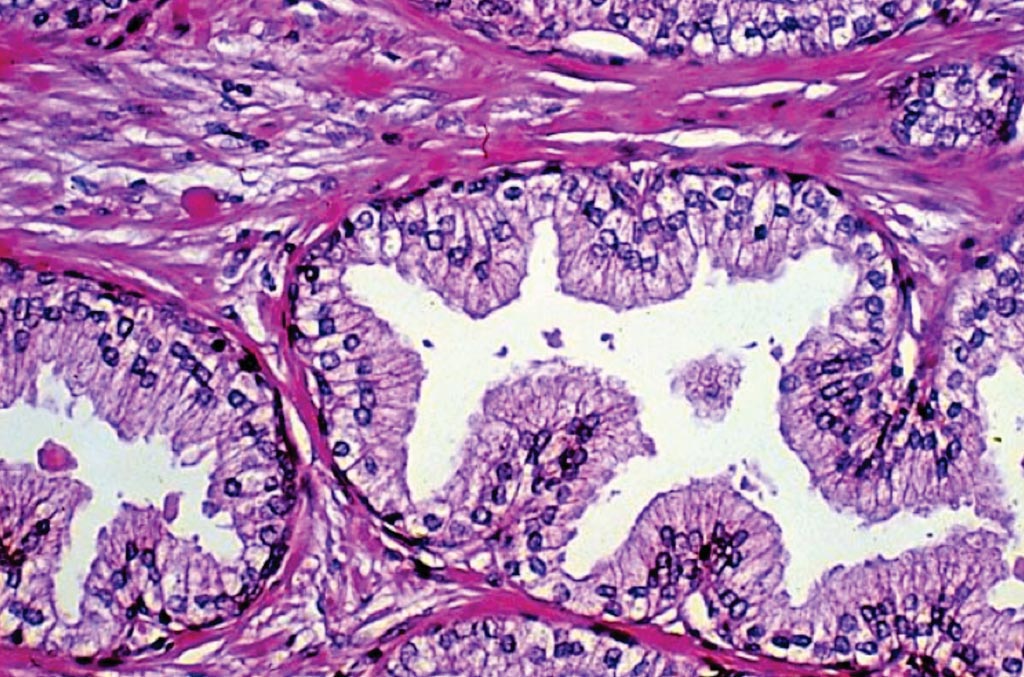 Scientists from Indiana University-Purdue University tested urine samples collected from 100 men who were undergoing prostate biopsies. They noted that some previous studies had experienced problems with chemical degradation. Thus, to better preserve the samples during analysis, they added sodium chloride and neutralized their pH.
The scientists used gas chromatography-mass spectrometry to analyze the volatile organic compounds in the air above the urine samples, the team found a set of small molecules that appear to be unique to prostate cancer. The molecules were present in 90% of samples from men who were subsequently found to have prostate cancer, but they were not present in samples from men who did not have it.
The investigators researchers are already planning to validate their findings with a large-scale study involving several health centers. They also hope to compare their findings with results obtained from dogs, with the help of a local dog trainer. They suggest, if these further tests confirm their findings, that their chemical sniff test will be available for clinical use within the next few years.
Amanda P. Siegel, PhD, a lead investigator, said, "If dogs can smell prostate cancer, we should be able to, too. We hope our studies will help doctors and patients make better-informed decisions about whether to have a biopsy, and to avoid unwarranted procedures." The study was presented at the 253rd American Chemical Society Meeting, held April 2-6, 2017, in San Francisco, CA, USA.
Latest Clinical Chemistry News
Other channels