Adhesive Tape Strips Offer an Alternative Biopsy Method for Diagnosis of Atopic Dermatitis
By LabMedica International staff writers
Posted on 24 Oct 2019
Results of a recent study supported the use of adhesive tape strips to obtain biopsy specimens for the diagnosis of atropic dematitis (eczema).
Atopic dermatitis (AD) is an inflammatory and itchy skin disorder that affects 10% to 20% percent of children and more than 31 million adults in the United States. Molecular profiling of skin biopsies is the criterion standard for diagnosis and monitoring of AD, however, skin biopsies are not always feasible in children.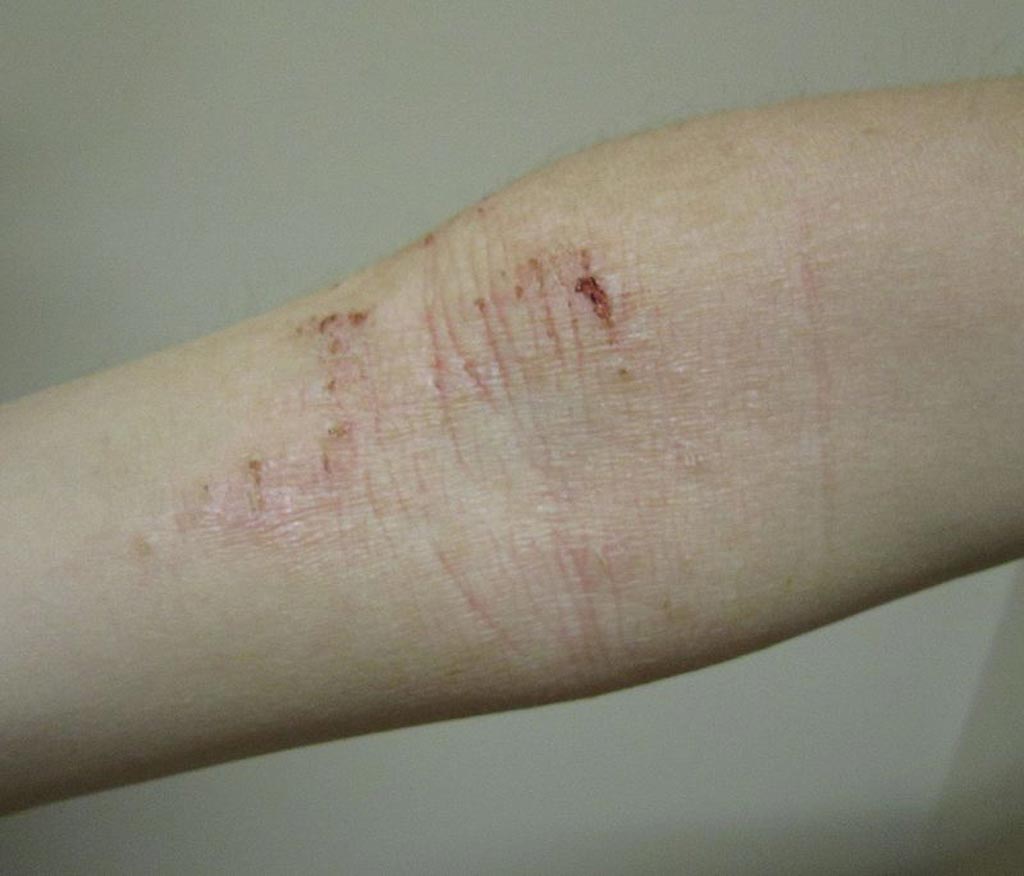 For this reason, investigators at the Icahn School of Medicine at Mount Sinai (New York, NY, USA) evaluated the use of a minimally invasive approach using tape strips to identify skin biomarkers that could replace the biomarkers found in whole-tissue biopsies.
For this study, the investigators worked with of 51 children aged younger than five years, some with moderate to severe eczema and others without eczema, from an outpatient dermatology clinic at a children's hospital. Sixteen tape strips were collected from each of the skin of 21 lesional and non-lesional children who had AD and were less than six months from disease initiation, and from the skin of 30 normal children who did not have AD. Gene and protein expression in the samples were evaluated using real-time polymerase chain reaction (RT-PCR) and immunohistochemistory techniques.
Results revealed that 77 of 79 recognized immune and barrier gene products were detected (gene detection rate, 97%) in 70 of 71 tape strips (sample detection rate, 99%), with 53 of 79 markers differentiating between children with lesional and/or non-lesional AD from children without AD. Many cellular markers of T-cells and key inflammatory, innate, helper T-cell, and chemokine genes were significantly increased in lesional and non-lesional AD compared with tape strips from normal skin.
"Up until now, skin tissue biopsies have been considered the gold standard for evaluating dysregulation in lesional and non-lesional AD/eczema skin," said first author Dr. Emma Guttman-Yassky, professor of dermatology and immunology at the Icahn School of Medicine. "Therefore, it has been crucial to understand whether profiling of the tiny amounts of RNA obtained from the outer layers of the skin using tape strips can accurately yield key biomarkers for AD. Being able to noninvasively collect skin in children for this study paves the way for future studies to better understand a wide variety of skin disorders as well as to start identifying markers to predict course, comorbidities, and treatment response in prospective studies."
The tape strip evaluation study was published in the October 9, 2019, online edition of the journal JAMA Dermatology.
Related Links:
Icahn School of Medicine at Mount Sinai