Modified Platelets Reduce Risk of Blood Clots and Prevent Metastasis
By Labmedica International staff writers
Posted on 27 Feb 2019
A promising method for reducing the risk of blood clots and preventing tumor metastasis is based on treatment with blood platelets that have been modified to be incapable of activation and aggregation while retaining their functional binding properties.
Platelets are crucial for normal clotting of the blood; however, their hyperactivation also contributes to many potentially lethal conditions including myocardial infarction, stroke, and cancer. For this reason, investigators at Harvard University (Boston, MA, USA) hypothesized that modified platelets lacking their aggregation and activation capacity could act as reversible inhibitors of platelet activation cascades.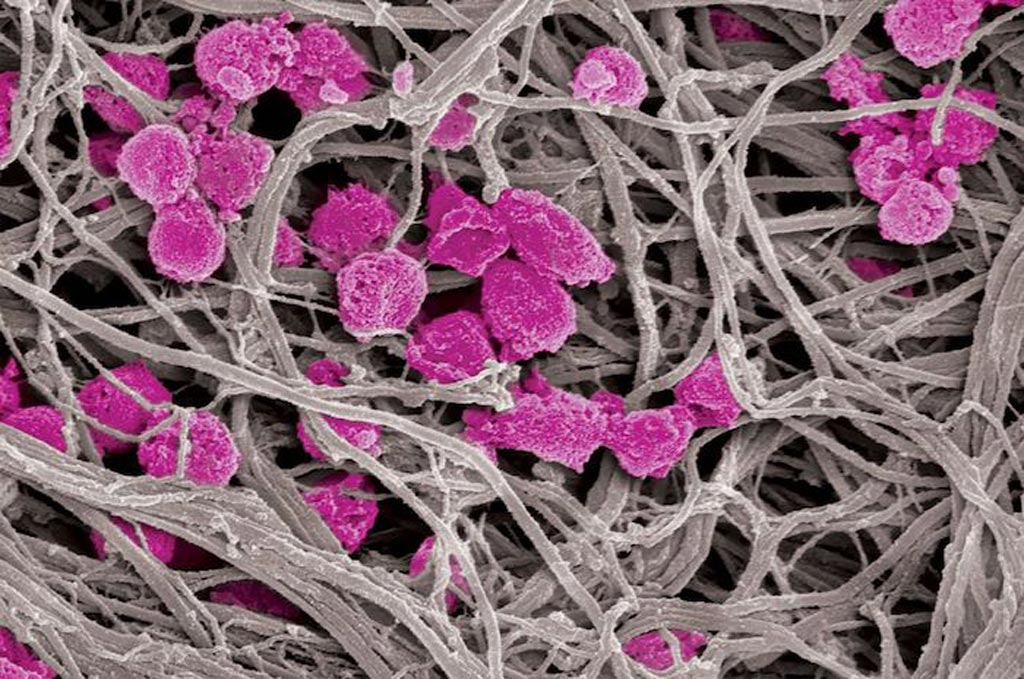 To examine this possibility, the investigators prepared platelet "decoys" via a process of detergent treatment and centrifugation, which stripped the platelets of their inner structures and removed their basic activation and aggregation abilities. These decoy platelets were about one-third the size of regular platelets and retained a majority of adhesion receptors on their surface.
The investigators reported in the February 13, 2019, online edition of the journal Science Translational Medicine that platelet decoys inhibited aggregation and adhesion of platelets on clot-inducing surfaces in vitro, which could be immediately reversed by the addition of normal platelets. In a rabbit model, pretreatment with platelet decoys inhibited arterial injury–induced thromboembolism. Decoys also interfered with platelet-mediated human breast cancer cell aggregation, and their presence decreased cancer cell arrest and extravasation in a microfluidic human microvasculature on a chip.
In a mouse model of metastasis, simultaneous injection of the platelet decoys with tumor cells inhibited metastatic tumor growth.
"The reversibility and immediate onset of action are major advantages of our platelet decoys, and we envision them to be useful in hospital-based situations," said first author Dr. Anne-Laure Papa, now assistant professor of biomedical engineering at George Washington University (Washington, DC, USA). "The therapy could prevent clotting in high-risk patients just before they undergo surgery, or be given to cancer patients alongside chemotherapy to prevent existing tumors from spreading. Our ability to reverse the platelet inhibiting effects with a simple reintroduction of normal platelets is very encouraging as currently available anti-platelet agents are often difficult to reverse in emergency settings such as severe bleeding."
Related Links:
Harvard University
George Washington University