Norovirus Binding Requires Attachment to Fucose Residues
By Labmedica International staff writers
Posted on 09 Aug 2018
Norovirus, the most common cause of gastroenteritis worldwide, depends on binding to fucose molecules in order to attach to and invade cells in the human digestive tract.
Studies have found that norovirus infection routes in humans require binding of the pathogen to gastrointestinal epithelia via recognition of blood group–active mucin-typeO-glycans (fucose residues) as the initiating and essential event. In this regard, human milk oligosaccharides (HMOs) have been shown to be competitors of major importance to norovirus binding.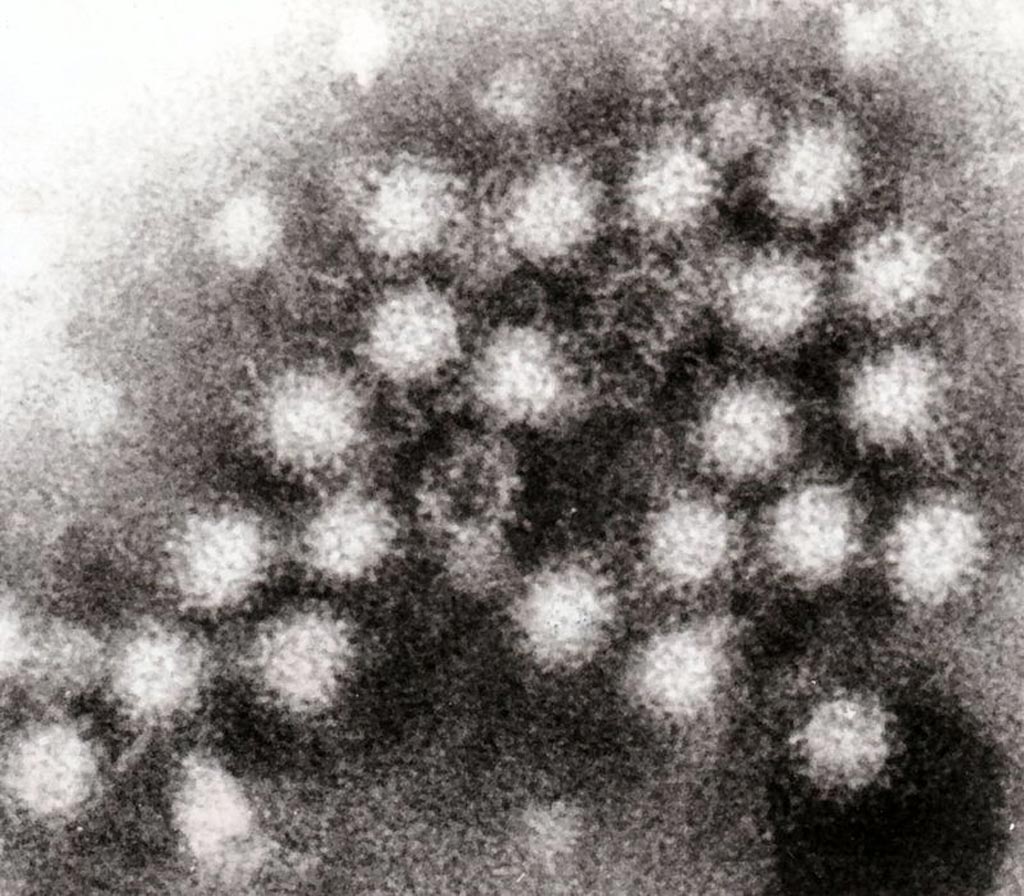 Human milk oligosaccharides form the third most abundant solid component (dissolved or emulsified or suspended in water) of human milk after lactose and fat. Approximately 200 structurally different human milk oligosaccharides are known. The composition of human milk oligosaccharides in breast milk is individual to each mother and varies over the period of lactation with the dominant oligosaccharide in 80% of all women being 2'-fucosyllactose.
In contrast to the other components of breast milk that are absorbed by the infant through breastfeeding, HMOs are indigestible for the newborn child. However, they have a prebiotic effect and serve as food for intestinal bacteria. The dominance of these intestinal bacteria in the gut reduces colonization with pathogenic bacteria and thereby ensures a healthy intestinal flora) and reduced risk of dangerous intestinal infections. Recent studies also suggest that HMOs significantly lower the risk of viral and bacterial infections and thus diminish the chance to develop diarrhea and respiratory diseases.
In order to identify the structural elements required for norovirus binding, investigators at the University of Cologne (Germany) used capsid binding-based arrays to focus on fractions of high-molecular mass HMOs with high fucose contents.
The investigators reported in the July 27, 2018, issue of the Journal of Biological Chemistry that HMO fractions with the strongest binding capacities contained hepta- to decasaccharides expressing branches with terminal blood group H1 or Lewis-b antigen. In other words, the strength of the binding between the norovirus protein and HMOs did not depend on the specific structure of the HMO, or the types of fucose molecules it contained. Rather, what mattered was, in principle, how many fucose residues it contained.
"The binding of the virus is not dependent in any way on further structural elements of HMOs," said first author Dr. Franz-Georg Hanisch, a researcher at the University of Cologne. "It's only the terminal fucose which is recognized, and the more fucose at higher densities is presented, the better is the binding."
Related Links:
University of Cologne